Wedding Favors: Yay or Nay?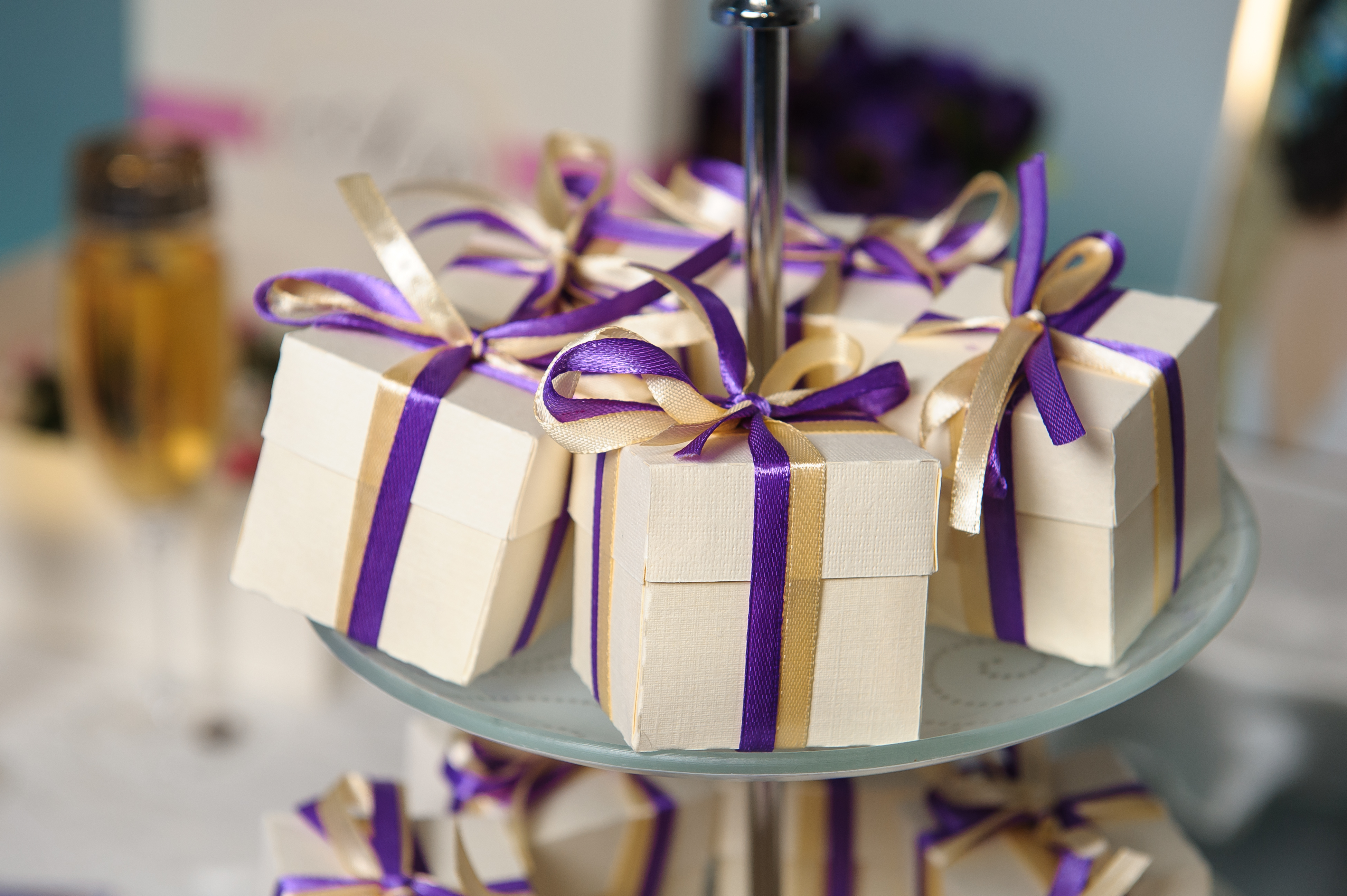 Wedding favors have been found to date back as early as 16th Century England. "Love Knots" constructed from ribbon and lace were a common gift given to guests to represent their love for one another. Favors are meant to be a token of gratitude and appreciation given to guests for helping to celebrate the couple's special day.  Some say that wedding favors are not necessary anymore, whether it's due to the cost or waste. So why include them in your wedding day?
There are some things to consider before making a decision. Do you have the budget to include favors for your guests? On average, about 1-2% of your wedding budget should be allocated towards the wedding favors. Is leaving guests a token from your wedding day important to you? Will family and guests who are more traditional be offended if they are not offered one? Did you wait until last minute, and not have time to order anything?
If you do decide on wedding favors, there are so many options to choose from out there! Selecting something personal that reflects who the two of you are as a couple or going with the theme or color scheme of your wedding are common trends. Whatever direction you decide to go, it is important to first decide how much you are willing to spend.
Below are a few ideas:
Mini champagne bottles, organic olive oil and anything personalized such as wine glasses, champagne flutes, mason jars, cutting boards (as seen in the photo below), beer mugs, flasks, picture frames, etc. tend to be on the pricier side. If these items are appealing, but too much, you can save money by visiting your local craft store and make your own tag/sticker or packaging to personalize the item instead of going through a vendor.
Some less expensive favors include items that are edible! Opt for mints, candy, or chocolate, and make your own packaging! Or even have candy or dessert tables for guests to select what they like and take some goodies to go!
Have a creative theme for you wedding? Leave favors that complement the theme and guests can use that night such as masks and beads from this Mardi Gras themed wedding below!
Not into material items and looking for something original? Donate to your favorite charity and place a card on each guest's table to notify them the donation has been made in their name. About $3 per guest is a good recommendation.
You can always opt to using that favor money towards something fun for your guests! Hire a Photo Booth vendor and have personalized photo strips for guests to take home. And/or have a photo album for guests to place the photo and write a special note to the new couple. Is a photo booth out of your price range? Make a DIY backdrop and purchase a Polaroid camera for guests to take photos themselves!
Some couples decide to put money towards reception extras instead of favors. Nothing says "thank you" as much as food and beverages! Add on late night snacks, a S'mores Bar, or hosted specialty cocktails for your guests to enjoy throughout the event. This will definitly have them going home happy with wonderful memories of your wedding day!
- By Janan Ali, Private Event Director, Oakhurst Country Club