Real Wedding - Lauren & Namit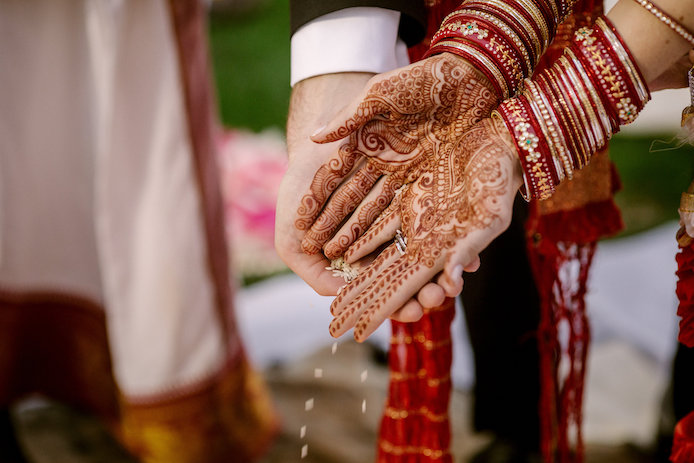 How did the couple meet?
They both live in Chicago and met through a mutual friend. Lauren's mom was actually with her the first time I met Namit and for weeks afterwards she kept asking Lauren about him, but Lauren didn't tell her they were dating right away because she didn't want to jinx it!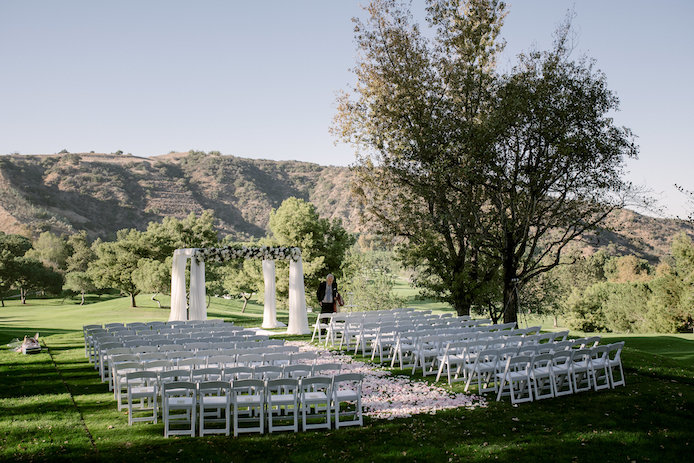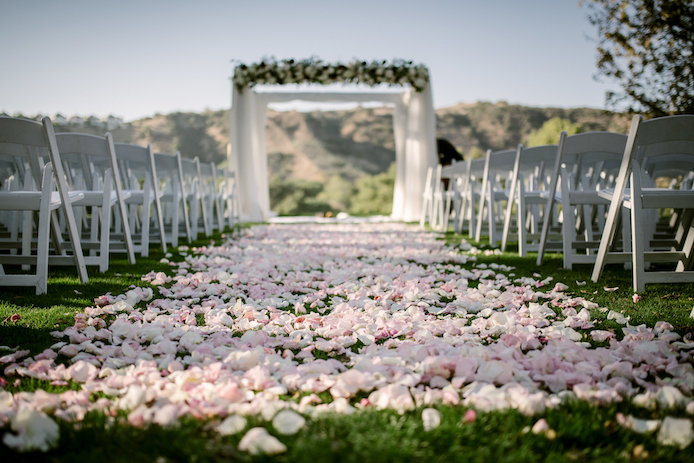 How did he propose?
Since they live in Chicago, they love going to LA to vacation and always hike Runyon Canyon. During one of their hikes, Namit was on his phone constantly and told Lauren he was just texting with a friend who they would be meeting up with later. When they reached the top, they took a break on a bench and he proposed. He then asked Lauren to turn around and wave and in the bushes was his friend, who happens to be a wedding photographer! This explained all the text messages! It was the perfect proposal, as it was at a place that was meaningful to them and they were just enjoying a normal day! An added bonus is that they have some beautiful photos that captured the moment.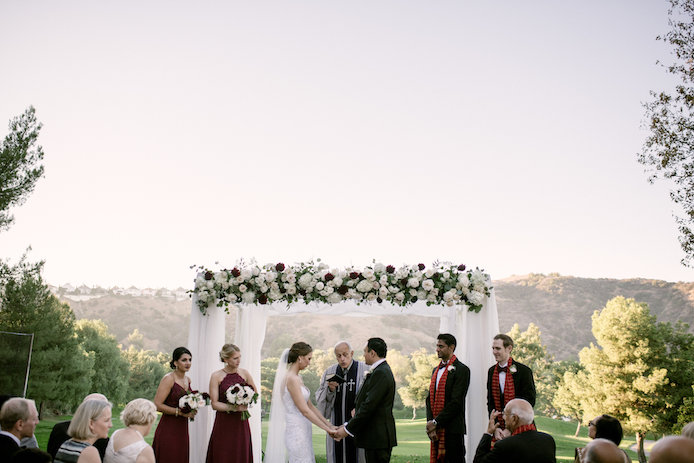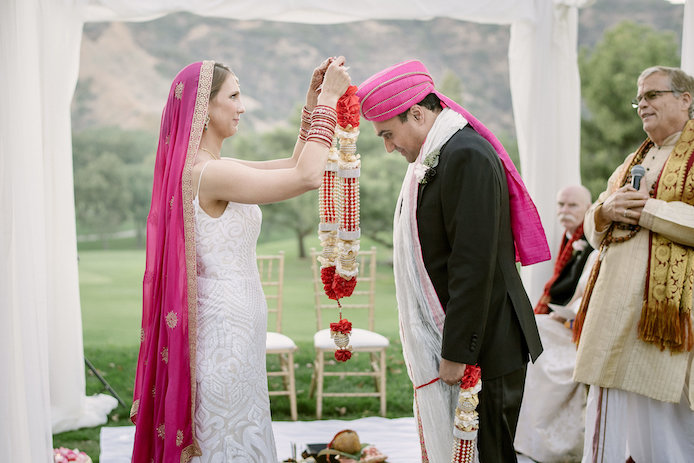 What was the best part of event planning?
Namit was the ideas guy and Lauren handled all the execution, so that partnership worked great with the planning process. It's hard to pinpoint which aspect of the planning process was their favorite, but they loved seeing everything come together on the wedding day.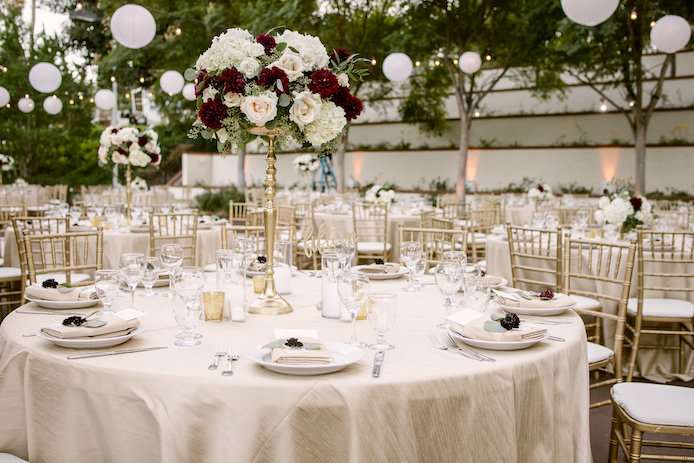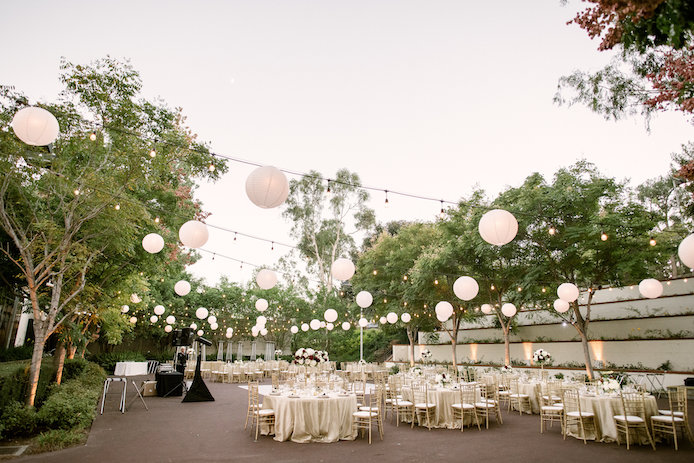 Why choose MountainGate?
They loved MountainGate from the first day we walked in. Their main goal was to fine a venue that would provide their guests with a unique SoCal experience and MountainGate was the perfect fit. They were able to hold all events outdoors and the views were absolutely amazing. In addition, the MGCC staff couldn't be more accommodating. They were very easy to work with and made the planning process so much easier. On the day of the couple had zero stress and was able to enjoy every moment since they knew everything would be taken care of. They wouldn't hesitate to recommend the venue to other couples.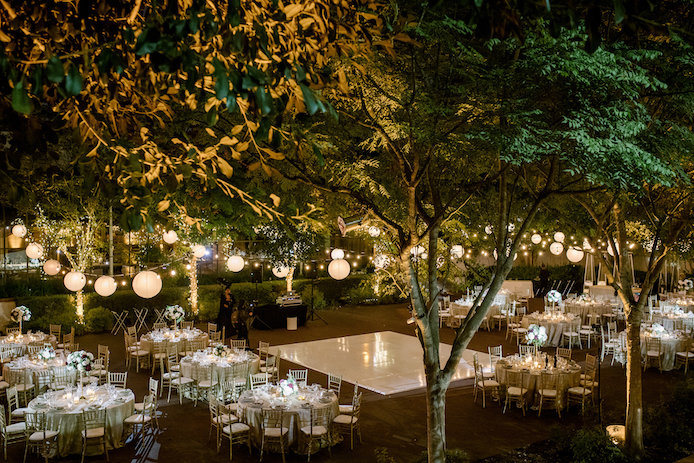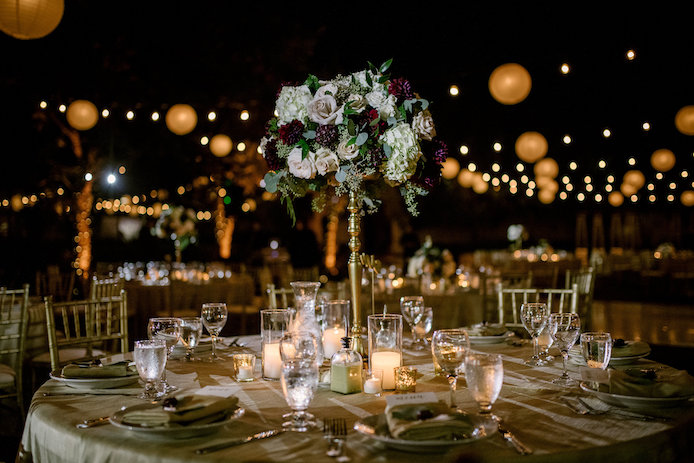 What were some of the highlights from the ceremony?
Namit is Indian, specifically Punjabi, and Lauren was raised Catholic, so it was very important to them to blend both cultures and faiths for the wedding. Indian culture can very strong and weddings are typically elaborate affairs. Lauren wanted to honor that tradition but also ensure that her family also felt the events were representative of their culture and faith. In order to accomplish this, they hosted a Mendhi/Sangeet on Friday night and on Saturday they held a Baraat, Christian Ceremony, Hindu Ceremony and Reception. It could not have been more perfect! They also were able to take advantage of the natural views and sunshine that SoCal is so lucky to have!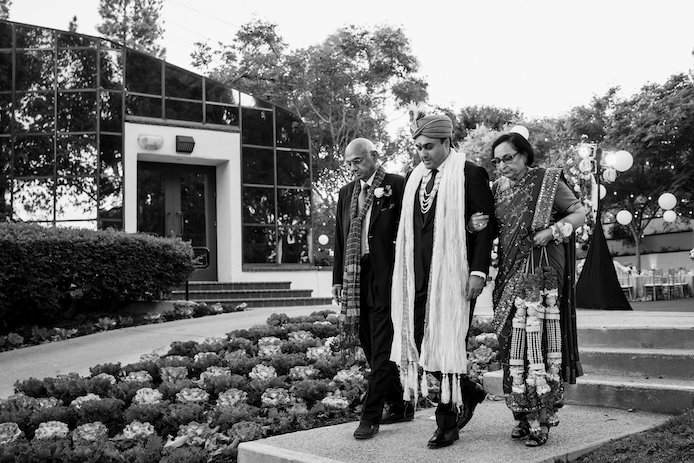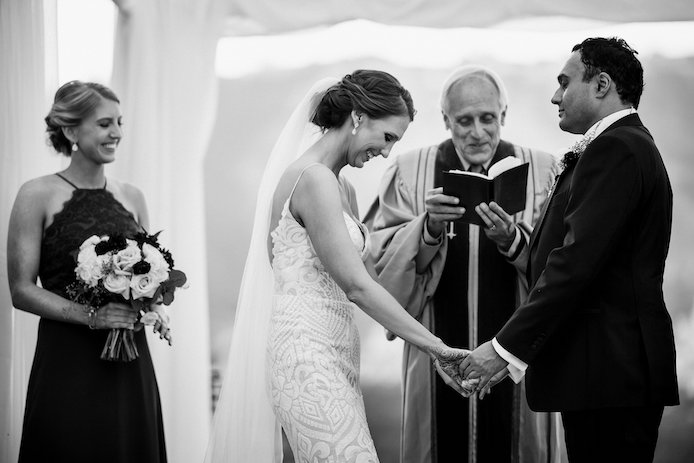 What were some of the highlights from the reception?
The reception was just a major dance party! The couple didn't include a lot of the traditional elements (bouquet toss, cake cutting, etc.) and instead focused on spending time with their guests. They also had glow sticks and those were a big hit!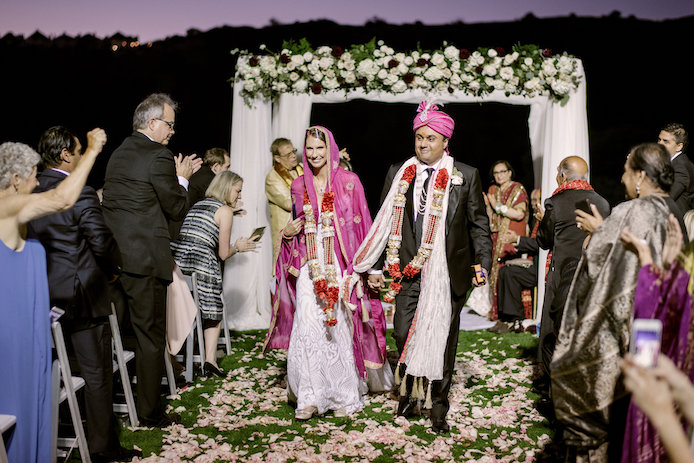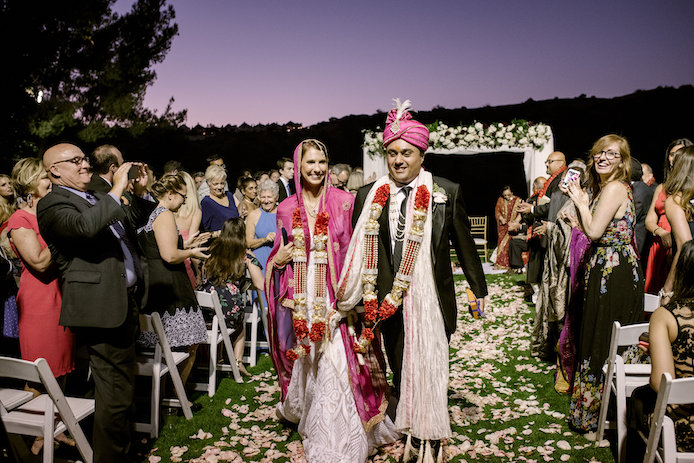 Any advice for our future couples?
Take time to enjoy your day! Having all of your family and friends together in one place is a once in a lifetime opportunity so definitely take advantage of the opportunity. We could not have had more fun at our wedding and hope that other couples are able to experience the same.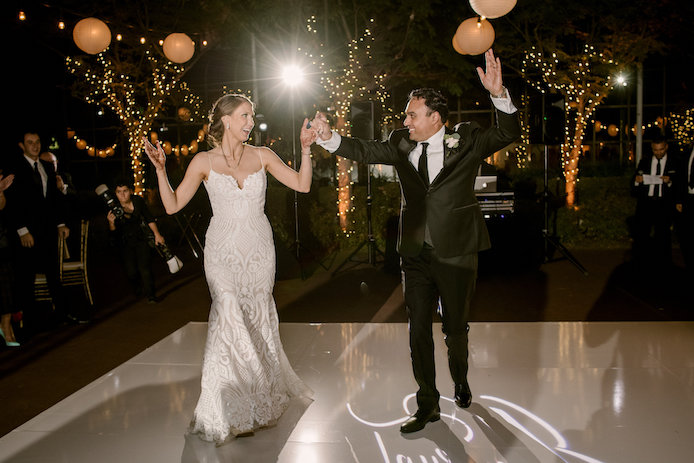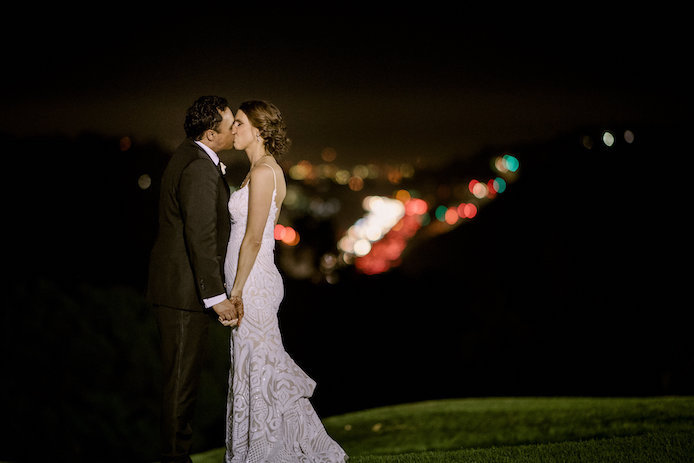 Vendor Love
Venue: MountainGate Country Club
Coordinator: Velvet Alley Events
Photographer: Matei Horvath Photography
Videographer: ScenEmotion Films
DJ & Photobooth: Vox DJs
Florals & Design: Belle of the Ball Designs
Caterer: Command Performance Catering
Hair & Makeup: Fiore Beauty
Baraat Musician: DJ Scorpio
Officiants: Father Bellamy & Shukavak Dasa
Candy Buffet: Lavish Confectionery Table Design
Transportation: Performance Limo LA
Bride's Dress: Blush by Hayley Paige
Groom's Tux: Suit Supply