Wayne Wedding Venues at the Woodlands Country Club
Conveniently located in the Van Buren Township, The Woodlands offers manicured grounds and handsomely-appointed interiors that make it the ideal location for both your outdoor wedding ceremony and reception. The garden ceremony site features a white archway framed by rose bushes and a charming gazebo, all of which are guarded by lush, mature trees. Set with white wedding chairs on either side of a brick path, it's one of Michigan's unique places to get married. Rolling emerald fairways and plentiful water features provide extensive photo possibilities, and with the ability to accommodate a guest list of up to 300, The Woodlands banquet facility features three luxuriously-appointed banquet rooms, each with panoramic golf course views. The tastefully-decorated interiors are easily customized with colorful linens and floral arrangements.
Venue Details

39670 Ecorse Road
Wayne, Michigan 48184

(734) 729-4477
View Map
Total Square Footage:
4,500
AV Available:
Yes
Ballroom Height:
15
Can Blackout Date:
Yes
Maximum Capacity:
275
Prefunction Space:
No
Valet:
No
Special Event Packages:
Yes
Tracey Pulford

Food and Beverage Director/Sales Manager

Tracey Pulford is a Private Event Director/Food and Beverage Director. She helps clients create the perfect memorable event from the very first introduction.
Event Spaces & Ceremony Sites
Featuring a fully stocked Pro Shop, three banquet rooms and a grill, the Clubhouse is an excellent spot to relax and enjoy a casual meal either before or after a round of golf.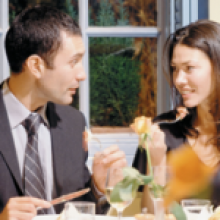 The Woodlands Main Banquet Room is both luxuriously decorated as well as spacious, and it boasts stellar views of the entire golf course, making it excellent for not only wedding receptions, but also corporate events and one-of-a-king business meetings. The Azalea can accommodate up to 275 guests, and we offer fully customizable menus that will fully complement your event and satisfy the needs of your guests.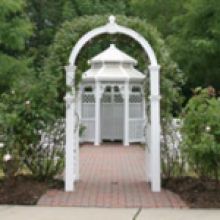 Searching for that unique outdoor wedding venue? Our outdoor gazebo borders a beautiful wooded area, making it an ideal location for romantic, life-changing events such as weddings and renewal ceremonies. The venue can accommodate up to 200 guests, and it's excellent for other events, such as birthday celebrations and corporate events. Our Catering Director and Executive Chef are both available to design a customizable menu for your event.
Wedding Venue Client Reviews
Their enthusiasm, courtesy and helpfulness was above and beyond!!! It was a fun event made even better by the hospiitality of the staff, especially the sales team, who did so much to make it perfect!

Our Wedding went smoothly. Everyone complemented how great all of the food was and how beautiful the place looked including the outdoor Gazebo.